Vigyanjyoti Curriculum Based STEM Program 2022
3.4 Explain : BMI and BMR
BMI and BMR
BMI uses your height and weight to determine your body fat composition. Your BMI, or body mass index, is a number calculated from your height and weight which is then used to assess your body composition.
BMI = Weight in Kg/ (height (in m))2
Conversions
1 feet = 30.48 cm
and 1 inch = 2.54 cm   
Height= 5 feet 10 inch to cm
= 5 * 30.48 cm + 10 * 2.54 cm
= 177.8 cm
Now, convert cm to m
1m = 100 cm
so, 1.77 m
Weight= 68
BMI = 68/(1.77*1.77) = 21.51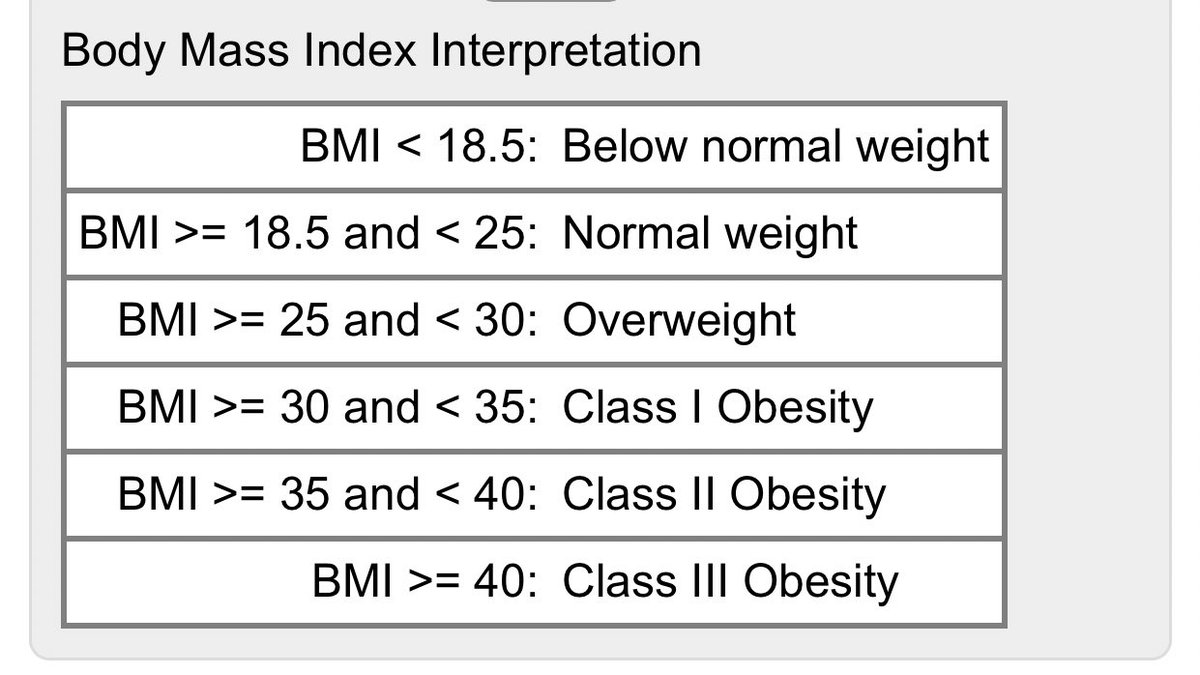 BMR, or basal metabolic rate, is the number of calories you burn when your body is at rest.
It's the amount of energy your body needs to support its vital functions: breathing, blood circulation, controlling body temperature, brain and nerve functions to name a few. The organs that use the most energy at rest are the brain, the central nervous system, and the liver.
https://www.calculator.net/bmr-calculator.html
For men: BMR = 10 x weight (kg) + 6.25 x height (cm) – 5 x age (years) + 5
For women: BMR = 10 x weight (kg) + 6.25 x height (cm) – 5 x age (years) – 161
To carry out all living processes, the body needs certain components to maintain the ecological balance inside us. We have water in our body, we have fat, proteins, vitamins, minerals, all these things which are essential. They maintain the biological balance.